Virtual Desktop Girls brings you collection of over 250 free sexy desktop girls. You can browse all their free pictures and grab the ones you like to have them strip right on your desktop! Ariel Piperfawn strips on your desktop. Download Ariel Piperfawn girl on your desktop for FREE.
Warning: MagpieRSS: Failed to parse RSS file. (Reserved XML Name at line 2, column 21) in /home/virtualg/domains/virtual-desktop-girl.com/public_html/magpierss/rss_fetch.inc on line 238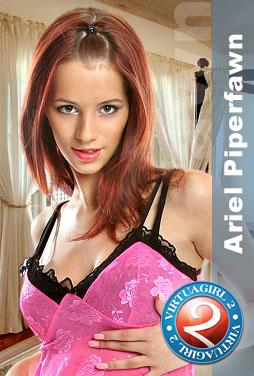 Ariel Piperfawn

Origins:
Height: 5.5
Weight: 122
Age: 22
Vital Statistics: 30/25/32

Look, I'm all dedicated to you! I love unveiling & dancing naked in front of men audience.... I wish I could see you now, watching my sensual body in all its details.... let me show you all!!!