Virtual Desktop Girls brings you collection of over 250 free sexy desktop girls. You can browse all their free pictures and grab the ones you like to have them strip right on your desktop! Viva strips on your desktop. Download Viva girl on your desktop for FREE.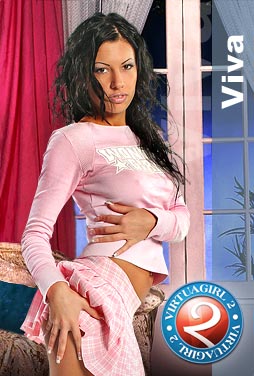 Viva

Origins: Napoli/Italy
Height: 5.39
Weight: 105
Age: 19
Vital Statistics: 35 / 23 / 35

Hey guys! I hope you all like Italian women! I grew up and live in Napoli in Italy. Napoli is a beautiful city and I had a very happy childhood. I started modelling when I was very young in shopping magazines etc. I was such a cute baby! I'm 19 now and still modelling and I love what I do. I get nothing but compliments all day long from guys and photographers who want to sleep with me, but my heart is taken! But I don't mind getting naked for you guys anyway and showing you all my beautiful body, is that ok with you?